Engraved Necklaces for men can be very special and meaningful pieces of jewelry.
We all know how treasured are people you can rely on and trust to. They make you believe in yourself, support you, and simply bring light into your life.
Our Father Circle Box Chain Name Necklace will be a symbol of a father's love, strength and wisdom. It is a great way to show your love and appreciation for the special bond you share. Trendy name necklace with a box chain and circle pendant was created to remind its wearer of what's truly important in life.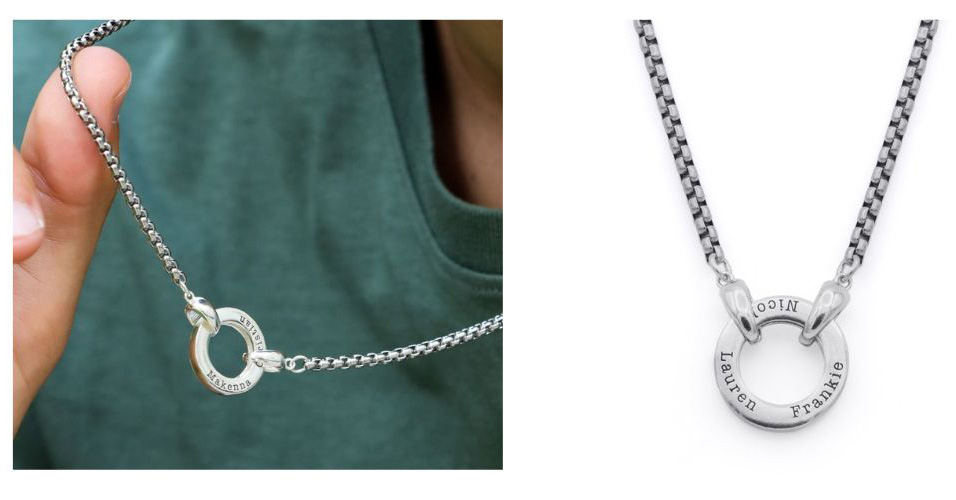 Furthermore, this truly unique and stylish necklace will be a perfect gift for a man who loves to accessorize. The engravings on the circle pendant add a touch of sophistication and the chain is the perfect length to make a statement. Plus, the necklace is something he can wear every day, so it's a gift that keeps on giving.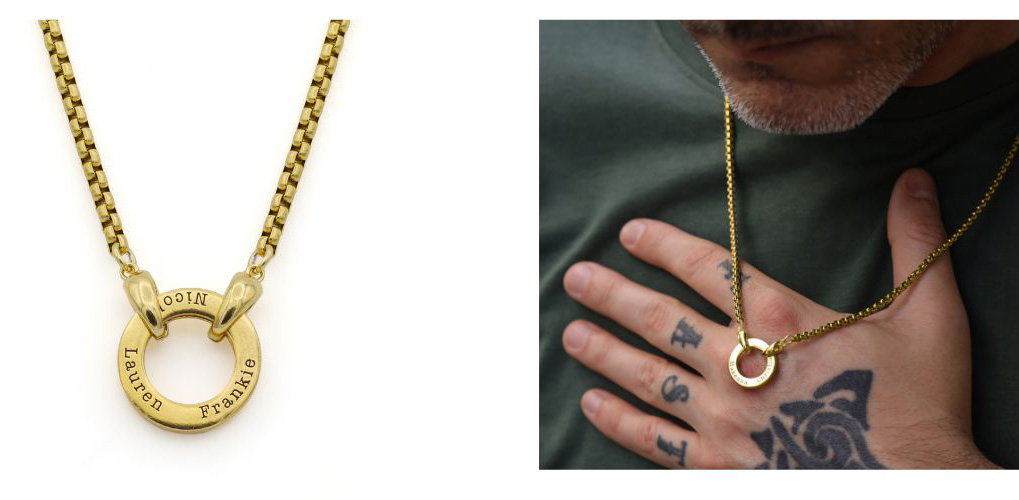 Customize this father's circle necklace with the names of those Special Ones and get an inspiring reminder of deep feelings.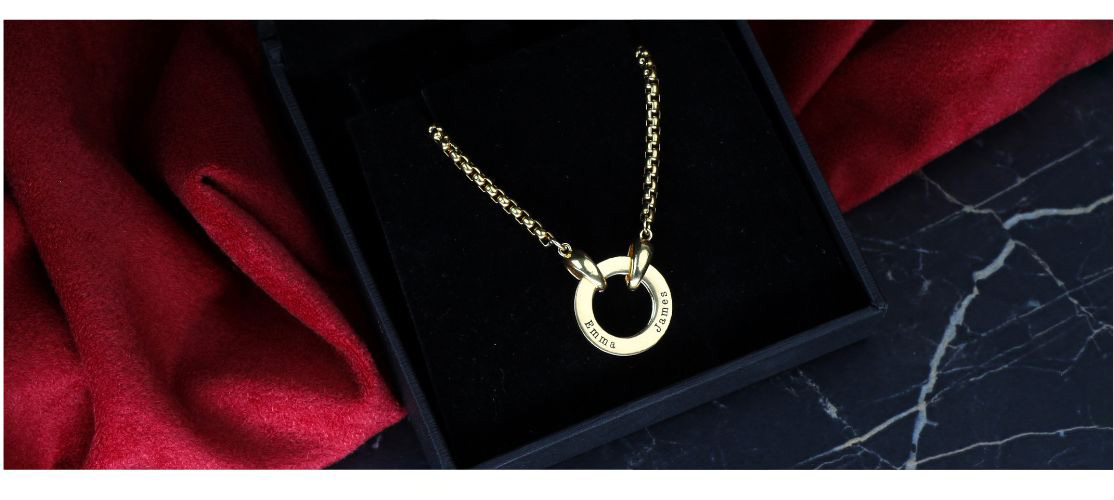 Express your feelings by choosing meaningful personalized Talisa Jewelry. Find a special piece that represents your unique relationship and gift it to your Loved One.