Nowadays Evil Eye Jewelry is a popular trend among stylish and fashionable people. The evil eye bracelet is not only a lovely piece of jewelry but also serves as a protective amulet. Protection bracelets and talismans are used to avoid the power of the evil glance.
The Evil Eye, mal de Ojo, Nazar Boncuk (Nazar amulet), Greek evil eye - Mattiasma - are all variants of the evil eye from different cultures.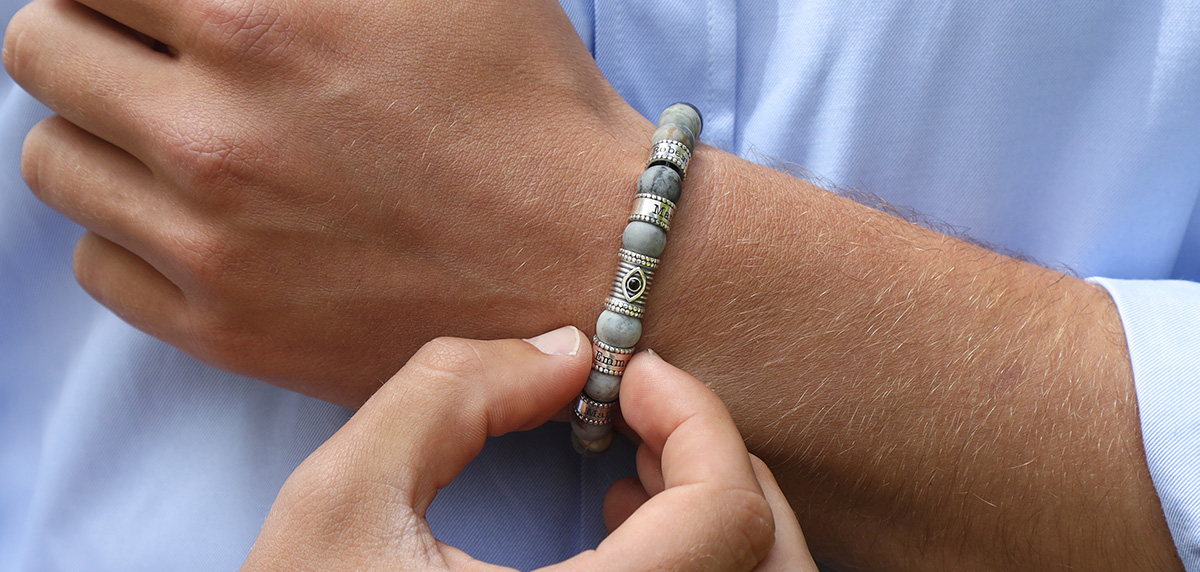 Wearing an evil eye amulet as a protection bracelet - is a stylish and comfortable way to defeat harmful energy. If you are looking for something with more of a statement, you may want to consider beaded bracelets with an evil eye charm. Beaded bracelets can go well with many different looks. You can easily pair it with other jewelry and bracelets to create a statement look and express your personal style.

Another variant of the evil eye bracelet is an evil eye charm attached to silver chain or colorful string. The bracelet has good karma and serves as a protective amulet from the ill energy of others and your own negative thoughts.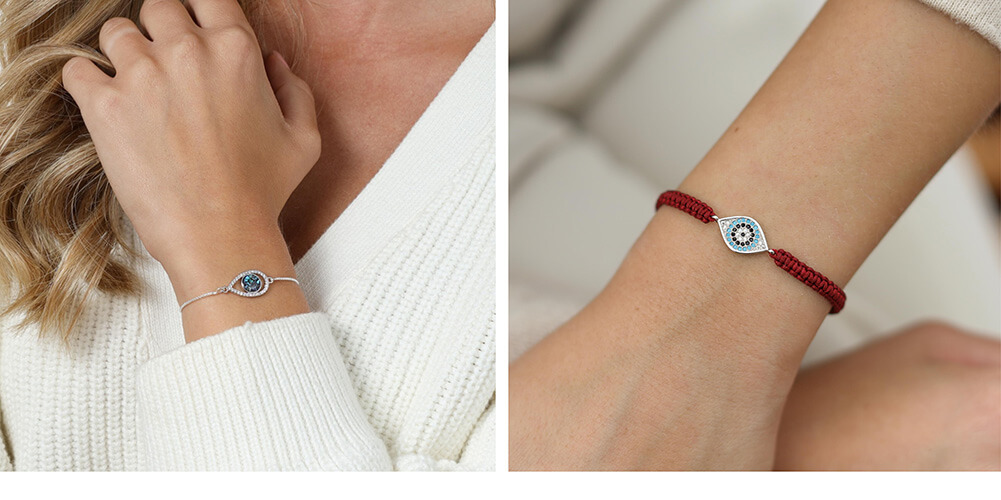 Bracelet with the evil eye charm will be a perfect gift for yourself or those people who need protection.The "eye-catching" design will make the piece an inspired addition to any wardrobe.

Express your feelings by choosing a meaningful personalized bracelets by Talisa Jewelry.